Crackle Latte Mug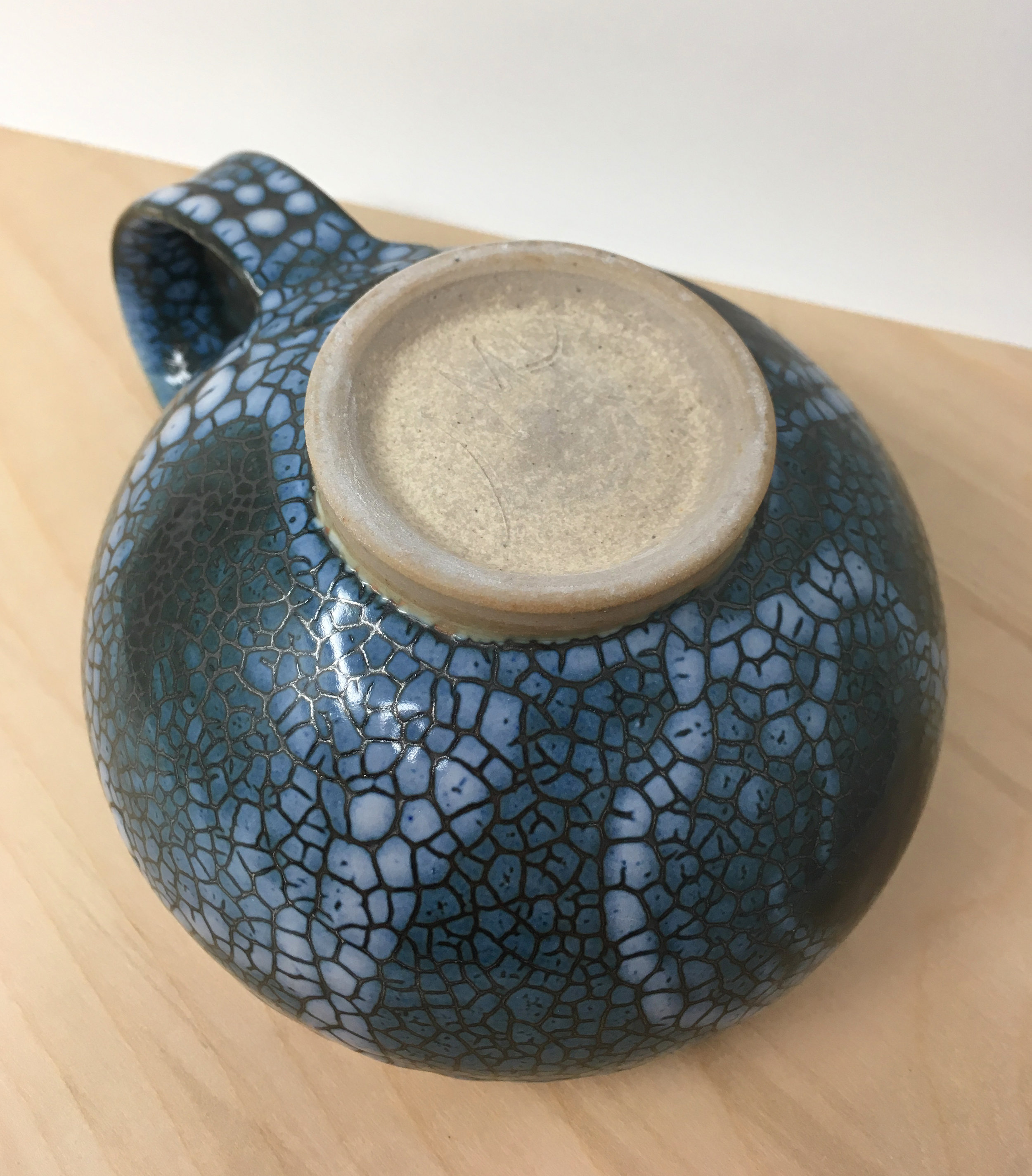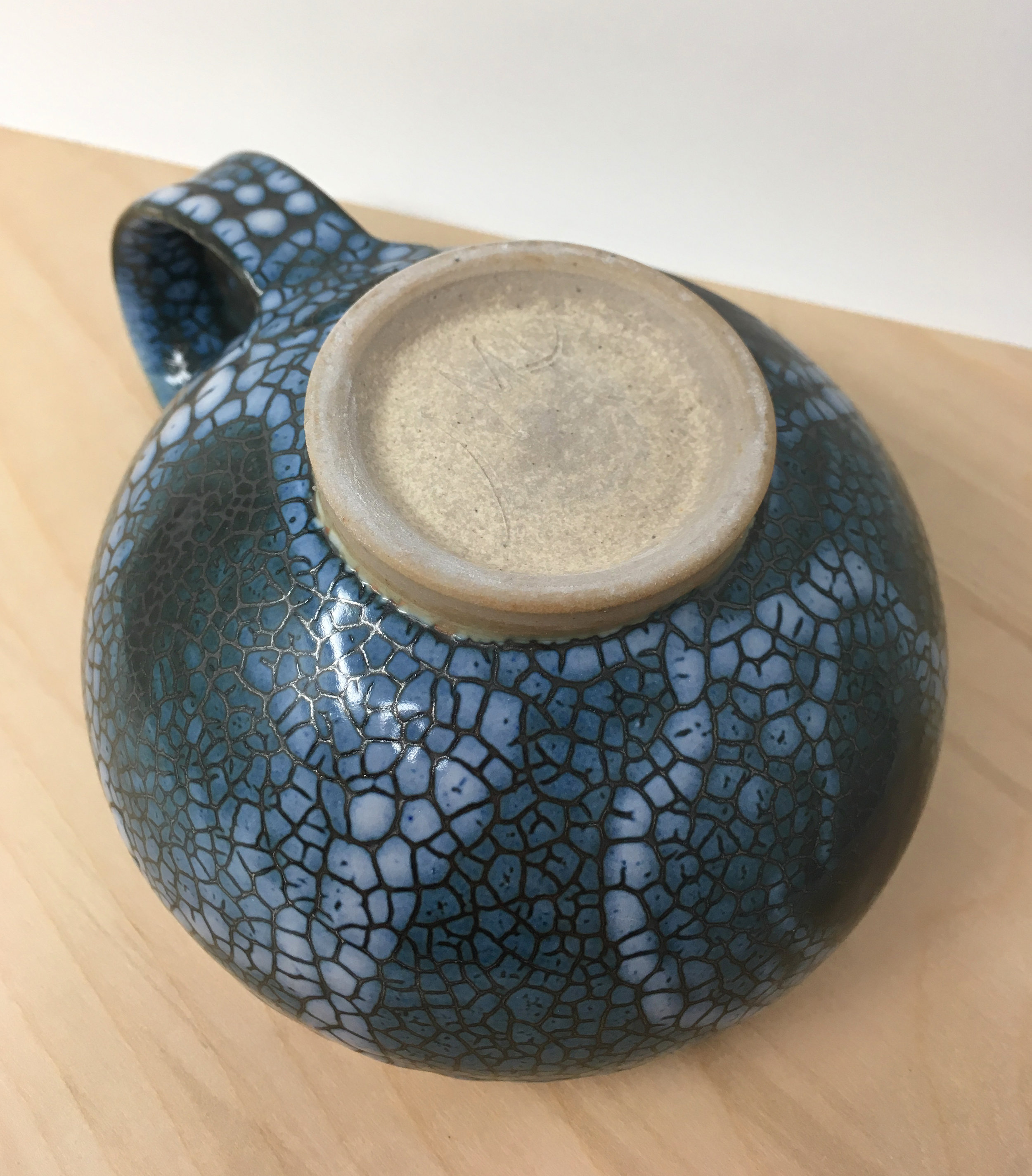 Crackle Latte Mug
A classy and abundant shape to show off those fancy latte designs, this cup holds about 12 ounces.
After being thrown on the wheel and fired once, a layer of dark blue slip is applied. Then the piece is dipped in a bead or crackle glaze. Playing with the thickness and texture of the glaze allows each piece to come out completely different!
All of my pottery is high-fired stoneware, which is microwave and dishwasher safe. As each piece is made by hand, no two are alike and therefore your piece may vary slightly from the photos.